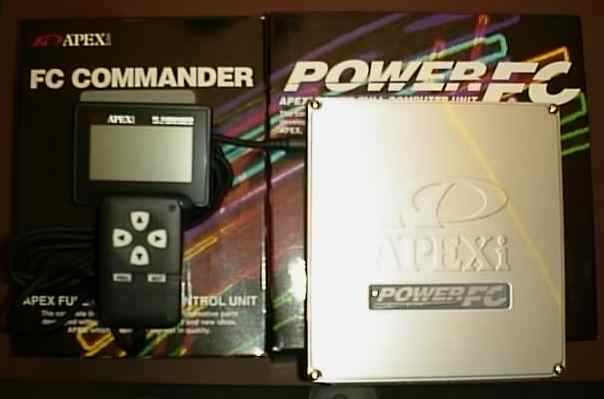 93-95 RX-7 A'PEXi Power FC's Now in Stock
---
| | | |
| --- | --- | --- |
| | As Seen In SCC Magazine | |
---
93-95 RX-7 A'PEXi Power FC ECU
As featured in the SCC project RX-7 car, this state-of-the-art, fully
programmable fuel, ignition and boost 16 bit computer completely
replaces the OEM 8 bit ECU in your 1993-1995 Mazda RX-7. Transform your
ECU into a fine tuning instrument capable of growing with your
modification list.
Every SR Motorsports' A'PEXi Power FC's is sold fully dyno tested and
tuned per your performance level. Tuning parameters include:
. Ignition timing maps for leading and trailing,
. Injector pulse,
. Timing adjustment,
. Fuel / ignition test,
. Boost control,
. Acceleration enrichment compensation,
. Ignition cranking fuel adjustment,
. Injector duty cycle,
. Water temperature correction,
. Rev-limiter control.

All parameters of the vehicle including water temp, oil temp, oil
pressure can be monitored from the display. Installation of the unit is
the easiest on the market. Simply switch out the factory ECU and plug in
an SR Motorsports Custom Tuned Power FC. No cutting of your wiring harness as with others. We have hundreds of
combinations of modified RX-7 maps available to match exactly to your
powertrain requirements.
Take your ECU to another level with the optional A'PEXi FC Commander. It allows you to access complete tuning of the vehicle with an easy to use keypad.
Why order your ECU from us?
SR Motorsports realizes that less expensive options exist in the
marketplace, but what is your motor worth? The SR Motorsports Custom
Tuned Power FC is one of the most technologically advanced fuel
management systems for today's car. Consult with one of the SR
Motorsports technical experts and let us custom tune one for you at our
facility , ship it to you overnight. That very day, you can install it
into your RX7 and you are up and running in minutes! No cutting of your wiring harness needed with our Power FC. Just Plug and Play.
No hype, just Horsepower!
In Stock and ready to ship.
We have MANY combinations of dyno-tuned power levels for our SR
Motorsports Custom Tuned Power FC ECU. We ONLY carry the exact plug-in USA version of the SR Motorsports Custom Tuned Power FC with US market serialized numbers that are required for any updates and warranty. Our customers get full technical support from real APEX'i trained staff during regular business hours. Try to get technical help from trans-shipping discount parts brokers and you will be disappointed. Our SR Motorsports Custom Tuned Power FC unit can be used to SAFELY
totally control almost any modified 1993-95 RX-7 engine . From mild to
wild, SR Motorsports.com has many cars already running with the SR
Motorsports Custom Tuned Power FC . You can have it tomorrow if you call today!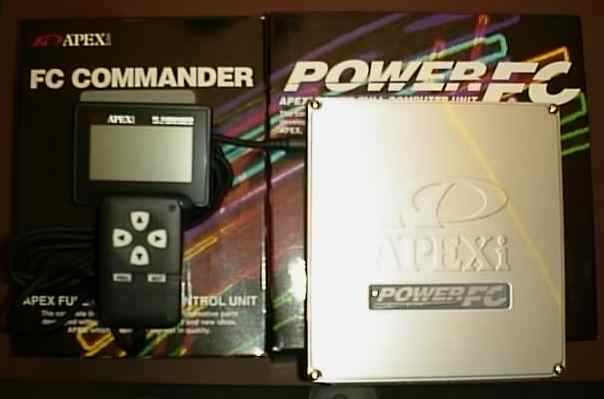 ---
| | | |
| --- | --- | --- |
| | Product Description | PRICE |
---
FREE Tuning for our RX-7 Power FC

A'PEXi Power FC and FC Commander for 93'-95' Mazda RX-7

Part Number PK-101SP

**(our Power FC plugs right in without any cutting or drilling)

SALE

$1299

Regular Price $1479
Call Now for ordering information!

Dyno Power Results
Project 93' was put on the dynojet. Our Project 93'car is stock 50,000 mile 13B REW engine with all factory emissions
including a catalytic converter and even a smog pump. It has our new
horizontal intercooler,
air box,

exhaust downpipe,
catback system, and Power FC.
At only 12 PSI boost ,it produced 321 Horsepower with 281 ft. pounds of torque.
---
We now have a Brand New plug-in stand alone TEC-3 ECU kit for your RX-7.
Click Here for all of the information.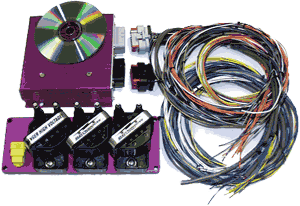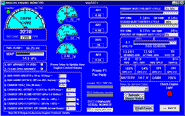 ---